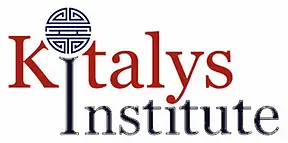 The not-for-profit Kitalys ("ki-TA-lis") Institute has recently been founded, in part, to support the growth and reach of the Targeting Metabesity conferences and related educational efforts.
The Kitalys mission is ambitious—to accelerate and promote the translation of scientific advances into material, accessible gains in public health. The Institute's immediate objectives are specific and achievable within 1-2 years. In addition to the annual Metabesity conference, two other programs have been identified as near-term opportunities for catalyzing progress in developing solutions of any kind aimed at increasing healthspan and slowing the aging process.
Project Healthspan is underway to advocate for federal legislation and policy that will incentivize investment in research, development, and commercialization of healthspan products, which include drugs, biologics, medical devices, and nutritional products. Project Healthspan also includes educational efforts to inform Congress of the scientific progress that has been made and the practical benefits of a national healthspan policy that will promote the conversion of science into products. Project Healthspan consist of a growing consortium that includes the American Federation for Aging Research, the Gerontological Society of America, the Academy of Health and Lifespan Research. The Project also benefits from the collaboration with academic and other organizations across the globe.
The Regulatory Endpoint Initiative addresses a key impediment to research and development of regulated healthspan products—pharmaceuticals, biologics, and medical devices. Regulation of these products has traditionally involved treatments of individual diseases and evaluation within clinical specialty silos. Innovative clinical trial designs of realistic size and duration are needed for demonstrating effectiveness of healthspan products. The large time and costs of conventional trials will continue to deter investment in healthspan products. Kitalys is organizing an ongoing engagement with the Food and Drug Administration and other regulatory organizations to devise feasible efficacy endpoints and clinical trial designs. The expected result is clear FDA guidance that will enable feasible clinical trials and the necessary investments for a wide range of promising products.
With these three programs and others to follow, Kitalys aims to knock down some of the key barriers between getting scientific discoveries to products and products to people. Consistent with the etymologic cognates of Kitalys, the role of the Institute is to connect and catalyze the plethora of individuals and organizations that have a role in the moonshot project of increasing health longevity for all. Science says we can. Public health and economic considerations say we should. The impending healthcare crisis says we must.